Graphic design is the key to help your business stand out
We believe it is important that your marketing collateral is effective in communicating your message and brand values.
At Junglehead we design all forms of print and online advertising materials that help reach your audience. From logo design, brochures, digital and print advertising, web banners, signage, promotional materials, annual reports, websites and social media marketing.
Being a multi-purpose design studio, makes building your brand simple, uncomplicated and very affordable.
Print Artwork
Digital Artwork
Logo Design
Brochure & Catalogue Design
Editorial & Magazine Design
Billboards – Posters
Packaging
Banners – Point of Sale
Trade Show Assets
Clothing – Merchandise
Graphic design process
Creative and effective graphic design is best achieved via an open and collaborative approach.
1. Brief
The graphic design process begins with an initial meeting with client to discuss project objectives, deadline, budget, deliverables.
2. Concept / Design
Draft ideas of required collateral are developed for clients review. Following feedback, a final design is created or, if necessary, a new design is presented in order to reach consensus on one idea.
3. Artwork
Once any necessary amendments are implemented and approved by client, the final artwork is supplied in the required format or we can take care of whatever printing is required.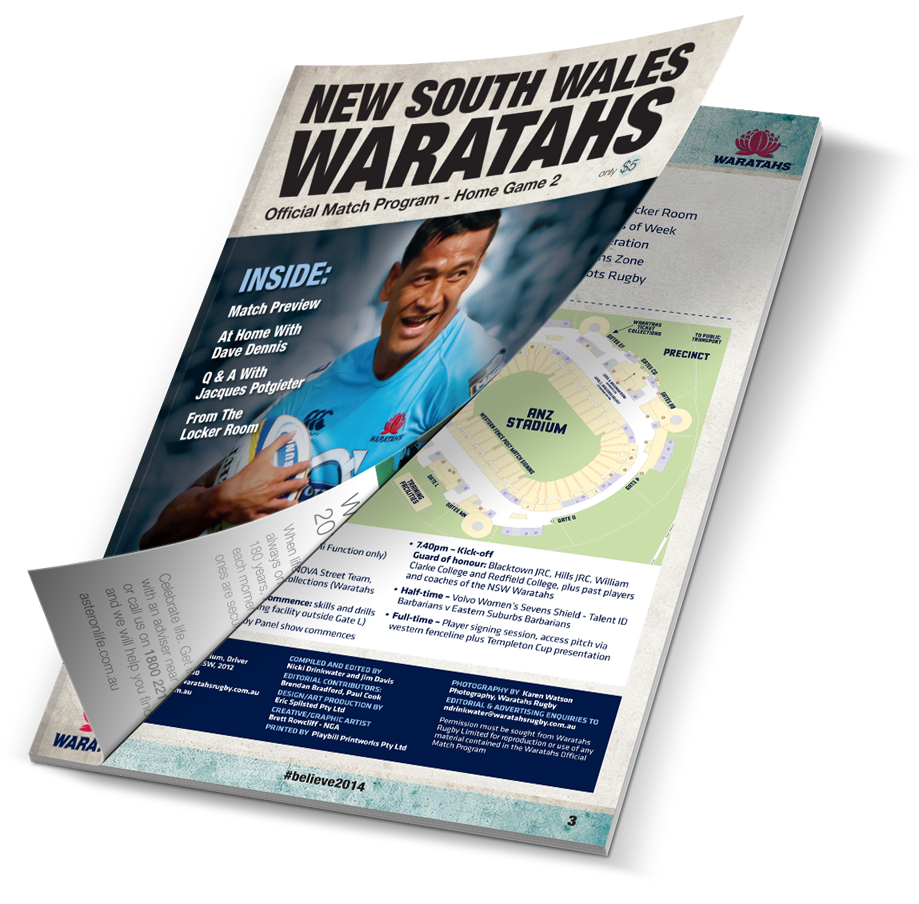 Waratahs
admin
2019-08-01T10:49:28+00:00
We're Here To Help Grow Your Business !